Plan Your Party with Us!
Our multi-cuisine restaurant is a vibrant, dynamic, and entertaining space suited to all types of dinner parties in Markham.
The rooms in our restaurant are spacious, well-equipped, and ergonomically built with a modern aesthetic. For a pleasant dining experience, The Marlowe hosts a variety of occasions, including intimate dinners to large get-togethers.
Our trained and professional staff can handle many events in our restaurant with private party rooms, including corporate gatherings, weddings, birthdays, bat mitzvahs, and more.
Our skilled and passionate chefs will dish out a selection of authentic world cuisine, elevating your gastronomic experience to an exciting "world on your plate" concept.
Locally sourced, exceptionally delightful, carefully conceptualized, meticulously prepared, and beautifully displayed, our restaurant and bar in Markham promises a memorable party experience.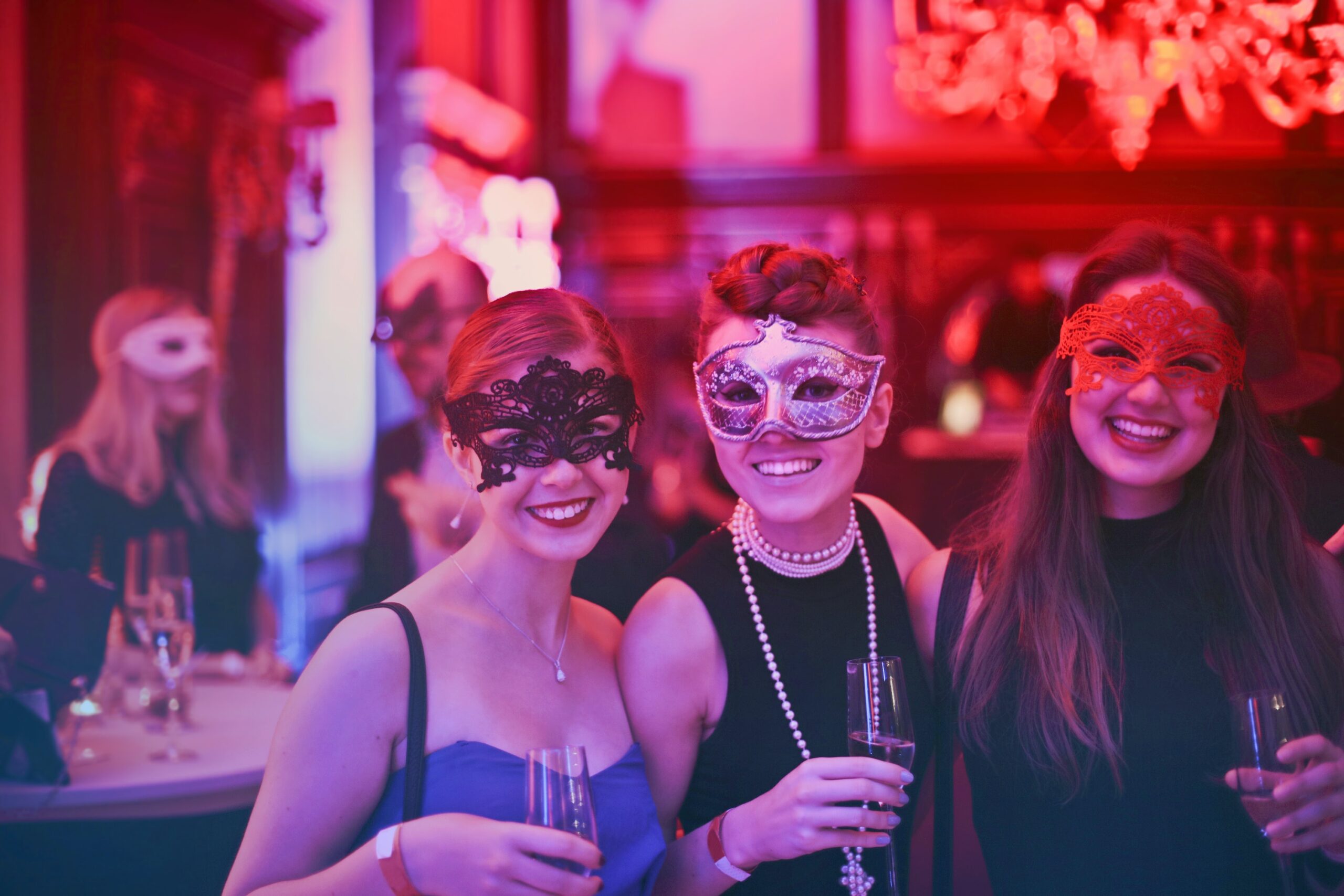 Mezzanine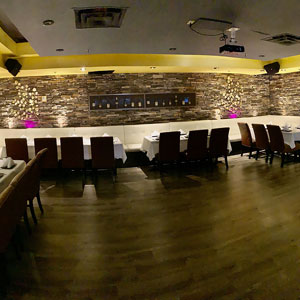 Enjoy an intimate gathering of up to 60 guests in our Mezzanine room. The high beaming ceilings and the eclectic decor works wonders for hosting an event of any nature.
Warm and inviting, your guests will be charmed by the cozy interiors.
Our elegantly decorated private section is well-equipped with a projector and screen for your presentations.
Get in touch to host a formal sit-down or a cocktail reception.
Dining Room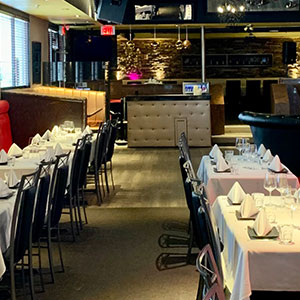 For more formal settings, our Dining Room is a luxurious space that hosts up to 60 guests.
Plush sofas and vibrant interiors give an elegant and welcoming feeling. A semi-private section, the room is ideally suited for black-tie events. Curate a specially designed menu to fit any theme your occasion requires.
Enquire about the BEST restaurant for group dining in Markham today.
Upper Cocktail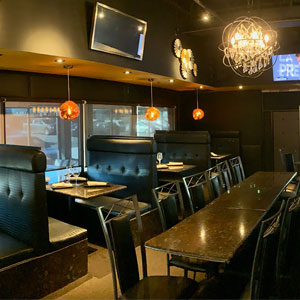 Laid-back dates or a pre-wedding evening for the entourage, the Upper Cocktail area is best suited for a small gathering of up to 35 guests.
The sleek black and gold styling are perfect to set the tone for an enjoyable dining experience in a private party dining room in Richmond Hill.
Reserve your tables for your next event!
Patio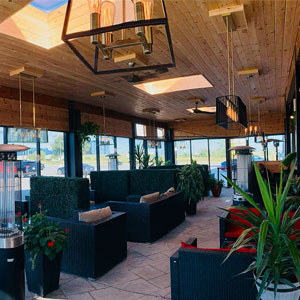 If you plan on hosting luncheons, the Patio is a beautiful setting for an afternoon of socializing. The outdoor patio restaurant in Richmond Hill is a covered yet see-through space with lush greenery, making you feel like you're in a bountiful garden.
Hosting up to 100 guests, you can display a buffet-style dining event. Spacious and fully heated, you can comfortably host cocktail receptions or corporate meals.
Connect with us to book the space.